Chasing Back to Back Olympics
https://thesnowgauge.wordpress.com/tag/magiros/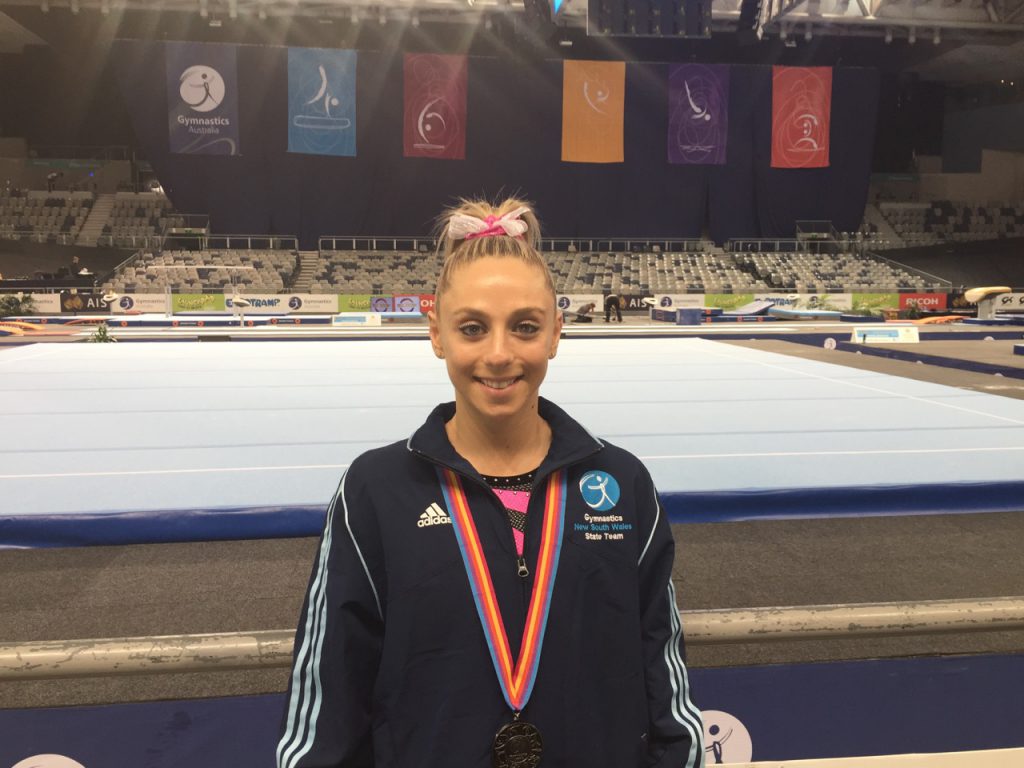 Gymnastics NSW
http://www.gymnsw.org.au/NSW/Posts/News_Articles/2020/09_Sep/Steph_Magiros_Olympic_Memory.aspx
Ninja Warriors in Newcastle
http://www.theherald.com.au/story/4488067/ninja-warriors-get-a-grip-in-newcastle-videos-photos/
The Leader – Salute the Sun
http://www.theleader.com.au/story/4214915/take-time-to-salute-the-sun/
Berrima District Sports Awards
http://www.southernhighlandnews.com.au/story/2888389/stephanie-magiros-to-speak-at-bdsa-ceremony/
Olympic Day
http://education.olympics.com.au/news/nsw-primary-school-students-get-olympian-visits
THE LEADER – RockDale Council Sports Person of The Year
http://www.theleader.com.au/story/2841401/these-women-are-worthy-winners/
Olympic snowboarder Stephanie Magiros, 23, was named Sportsperson of the Year.
Ms Magiros competed in the 2014 Sochi Winter Olympics in Russia in the snowboard halfpipe event.
She also claimed a bronze medal at the Australian Gymnastics Championships in her pet event, the vault.
"I knew the Olympics were my end goal and that I'd given everything I had to be there," she said.
"When I got the letter saying I'd won it was an amazing feeling that the place where I grew up had recognised my achievements."
The Mercury – Tasmanian Local Newspaper
http://www.themercury.com.au/sport/local-sport/giant-leap-from-sochi-olympic-snowboarder-stephanie-magiros-in-hobart-for-gymnastics-competition/story-fnj92b0f-1227077021732
 The Leader – 20th May 2014
http://www.theleader.com.au/story/2291723/gallery-gymnast-stars-jump-high-for-their-state/
The Edge Magazine – NSWIS (NSW Institute of Sport)
http://www.nswis.com.au/assets/documents/12033_NSWIS_THE%20EDGE_JUNE%202014%20-%20FINAL.pdf
http://www.theleader.com.au/story/2086468/golden-girl-magiros-impresses-in-sochi-debut/?fb_action_ids=715404215157899&fb_action_types=og.likes&fb_source=aggregation&fb_aggregation_id=288381481237582
http://www.zimbio.com/photos/Stephanie+Magiros/Winter+Olympics+Snowboarding/HaCmJJLDNt1
http://uk.eurosport.yahoo.com/photos/5-wildest-hairstyles-of-sochi-olympics-1392275211-slideshow/stephanie-magiros-photo-1392273608737.html
http://neoskosmos.com/news/en/margios-making-a-name-in-sochi
The LEADER (St George & Sutherland Shire Newspaper)
http://www.theleader.com.au/story/2053543/shire-snowboarder-magiros-flying-high-into-sochi-olympics/

CHANNEL 10 – Wake Up Morning Show
https://www.youtube.com/watch?v=AIih_uJkszw
http://tenplay.com.au/channel-ten/wake-up/extra/season-2013/22-nov-stephanie-magiros-interview
SBS – World News – Sport
http://www.sbs.com.au/news/article/2013/10/25/olympic-dream-aussie-snowboarder-magiros
Kytherian Newsletter
AUS Olympic Team – Athlete Profile
http://www.youtube.com/watch?v=rjWTBG4HXgA&list=PLm0RkvIfpBpX_Bf6FndJ_iSSgbwdhGZfP&index=11
http://sochi2014.olympics.com.au/news/a-life-spent-upside-down
The Daily Telegraph – Newspaper
The Australian – Newspaper
Sochi 2014 Olympian Look-a-likes:
http://whitelines.com/features/sochi-olympic-lookalikes.html/3